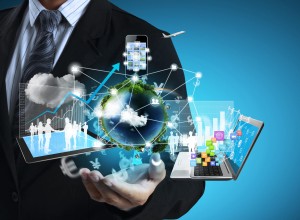 Our expertise is in marrying easy-to-navigate Web sites with sophisticated, secure data-management systems to support businesses that deal in information. The construction of the systems for InfoVision's clients, and the programming to support them, is the province of InfoVision's well-trained and experienced employees. The company has created solutions such as designing a banking Internet-based system; redesigning intranets and extranets; creating a storage-and-recall system for billing; programming a full online content publishing system; and designing a system that would assure secure Internet-based contact with clients and users.
Since 1991, InfoVision has developed secure custom B2B sites for private industry. Those clients, for whom confidentiality has been an important concern, include the former national telecommunications carrier company Aussat, the Commonwealth Bank, Honeywell, Australian Defence Industries, NSW Education Department, Societe Generale, Avon and one of the Australia's best-known financial and consulting firms, as well as educational institutions and small community organisations such as EastSideFm and Eastern Suburbs Tennis club.
We were also represented in the competitive home-user, SOHO Office market in the 1990s with shrink-wrapped products such as Mediagram. This product reached its 5th Version and represented a formidable solution to the challenge "To create a useable multimedia content development technology many people can find a use for".
Development of block-chain based technology products and solutions is our new frontier. To compete in this new frontier, we have established channels and partnerships to ensure we have the latest resources/components to develop commercially viable solutions for this market.
With InfoVision as a partner, you will maximize your potential on the Web, find your answer to the development and maintenance of complex online-information solutions.
Discover what InfoVision can do for you. Build your next generation of software systems with confidence. Confide with us about your ideas and projects. Call us for an initial assessment.